Digital Responsibility expands beyond laws such as GDPR or CCPA—it's at the core of everything we do in marketing today. As such, policies, products, and programs must work for and protect everyone.
Under the theme of Digital Responsibility, R/GA's Global Head of Data, Peter Smith and Josh Daghir, an R/GA Ventures Senior Strategist authored an article, titled "Emerging Technologies to Help Organizations Own Digital Responsibility and Data Ethics."
The article stems from IPG agency Kinesso's newest thought leadership series, designed to address some of our industry's biggest questions. The first edition of Kinesso's Viewpoints Exclusive gives stakeholders an inside look at what it means to be digitally responsible as an organization.
The report, titled Viewpoints Exclusive: The Future of Digital Responsibility, tackles how industry leaders should recognize how digital responsibility has become crucial for success—not only as businesses but as marketers and human beings.
Given R/GA's expertise working with startups and forecasting what businesses will ultimately succeed, R/GA's article focused on emerging technologies that are enabling companies to better protect data, giving consumers greater control of their data, or creating better automation and AI tools.
In addition to featuring leaders from across IPG (Kinesso, Mediabrands, R/GA, Acxiom), the report highlights an array of perspectives from the likes of Google, Macys, Mastercard, Pandora, and The Information of Accountability Foundation.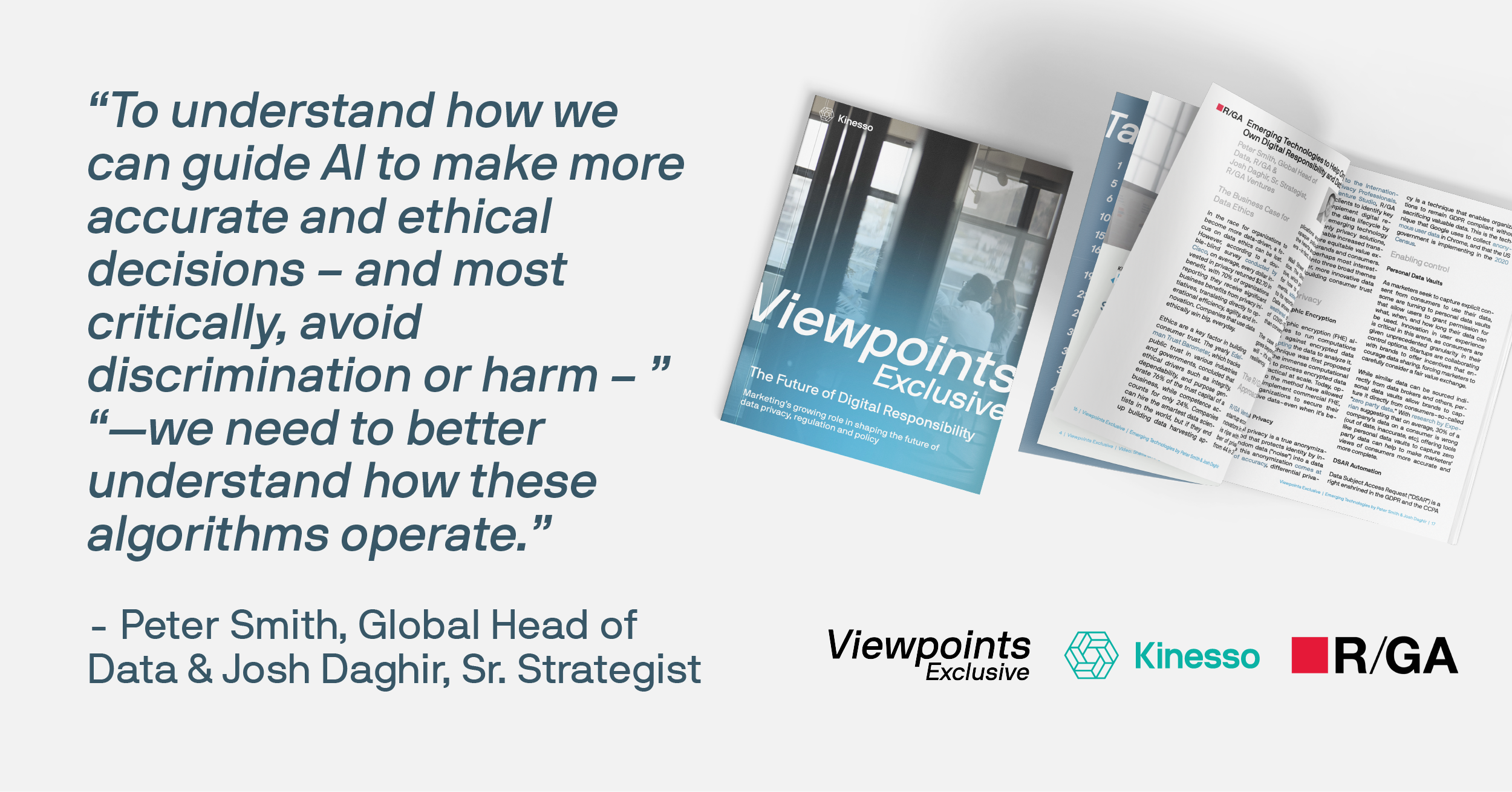 To access the full report, click here.