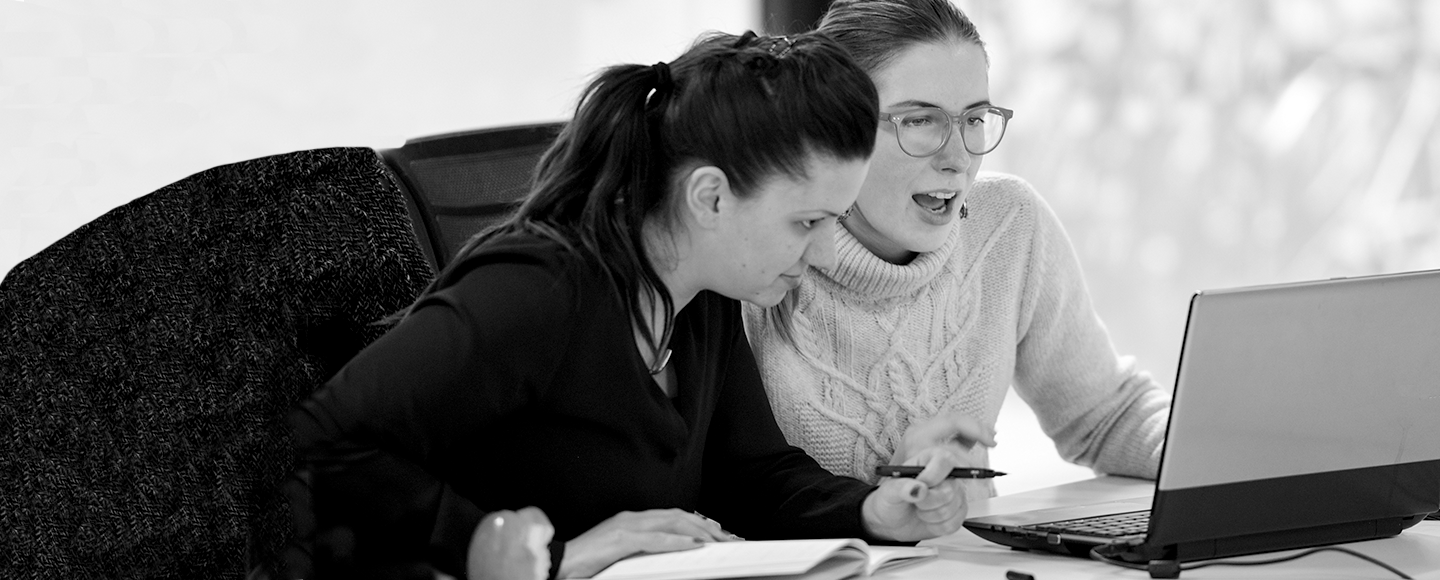 Our portfolio
We invest in early-stage and growth-stage startups with the potential to disrupt across industries and categories.
Ad Lightning

Ad Lightning eliminates bad ads and maximizes revenue for publishers and ad platforms.

Adludio

Adludio creates, distributes, and optimizes campaigns at scale using mobile-first technologies (3D, haptic, gyro, touch) that engage people's senses.

agentQ

Acquired by Google. Agent Q is an AI-enhanced site chat platform that can answer support questions when no agents are available.

Airmap

AirMap is a UAS Traffic Management platform in which any drone, pilot, or authority exchanges safety-critical info & services in real time.

AnimalBiome

AnimalBiome assesses pet microbiomes and makes an oral supplement from material sourced directly from healthy cats and dogs to restore balance.

Appetize

Appetize is a modern point-of-sale, mobile ordering, and inventory management platform for enterprise-level businesses.

Awair

Awair develops smart connected air-related products which provide full-stack solution to monitor, analyze and control environments.

AxleHire

AxleHire provides same-day delivery services for e-commerce and physical retailers that demand reliability and exceptional customer service.

Bark Buildings

Bark Buildings is redefining "dog-friendly" in residential apartment buildings.

Barkibu

Barkibu works to prevent pet illnesses at-home and predict consumer behavior in retail through their robust AI platform.

Beam Impact

Beam Impact is an app that empowers users to easily support the causes they care about by visiting retailers they love.

Beringar

Beringar helps clients to better utilise space with smart building sensors that uncover use pattern data and make buildings talk.

Brave

Brave software's fast, privacy-oriented browser, combined with its blockchain-based digital advertising platform (Basic Attention Token), is resetting the web for users, publishers, and advertisers. Users get a better, less cluttered and speedier web experience, publishers increase their revenue share, and advertisers receive better conversion.

Breakr

Breakr connects artists & creators to break new music through compelling content.

CameraIQ

Camera IQ is the first "camera experience manager," which helps brands create mixed reality experiences at scale.

Carter

Carter's software optimizes in-store experiences by enabling customers to shop directly from their smartphone.

Chargifi

Chargifi is on a mission to improve synchronization of people, space and time, creating the best conditions for your people to thrive in the new era of work. Chargifi Wx provides workplace leaders with an operating system to empower teams to make the best choices about how, when and where to do their best work, delivering data-driven insights into how people use spaces like desks and rooms.

Chronicled

Chronicled is pioneering enterprise solutions and networks powered by blockchain to improve the way supply chains operate.

Clarifai

Clarifai is an artificial intelligence company that empowers businesses & developers to solve real-world problems using visual recognition.

CLOQ

CLOQ provides low-cost, accessible, and formal nano-credit to the lower-income and unbanked population through mobile.

Coffee Cloud

Coffee Cloud is a solution for coffee producers, roasters and distributors to optimize their business.

cognitive3D

cognitive3D enables brands, marketers and researchers to extract valuable insights from virtual and augmented reality experiences.

Concord

Concord provides privacy-first data solutions that protect and reward brands and the people they engage with.

Cordial

Cordial is the leading behavioral data management, analytics, and adaptive messaging automation platform leveraging machine learning.

CuidaMiMascota

CuidaMiMascota connects pet owners with trustful pet sitters that offer cage-free, safe and cost-effective care, in Latin America

Cupclub

Cupclub is a reusable packaging service for food and beverage, designed to help brands and retailers reduce single-use plastic packaging by up to 40% through trackable products and an in-built loyalty system.

Darkstore

Darkstore is a platform that converts under-utilized brick and mortar spaces into local fulfillment centers.

Dashbot

Dashbot is the control center for your bot—providing tools to analyze conversations, surface insights, and take action.

Diagenetix

Diagenetix, Inc. is transforming microbial disease testing in the food industry.

DIGISEQ

DIGISEQ delivers payment, access, loyalty, and guaranteed provenance to the Internet of Things and into the world of traditional manufacturing.

Dogdrop

Dogdrop is a new kind of dog daycare based around convenience and flexibility—monthly subscription, multiple retail locations, well-designed and tech-enabled.

Dogly

Dogly is a marketplace that helps pet parents worry less by vetting and bringing together trainers, holistic vets, nutritionists, and other wellness advocates.

Dogo

Dogo is a mobile dog training app that helps strengthen the bond between dog owners and their best friends.

Doorstat

Doorstat is an automated customer demographics and sentiment through video-based software.

EL1

E|L1 is a transformational youth sports training and operations platform.

Enertiv

Enertiv is a leading energy data and analytics company specializing in the collection, visualization and analysis of real-time energy data.

Envoy

Envoy provides electric vehicle (EV) carsharing as an amenity within communities.

Everest

Everest's platform solves for verifiable identity, secure value exchange, and transparent accounting – with a distributed ledger and storage system, mobile phone application, and administrative community management portal.

FieldLevel

FieldLevel is a private social network for sports recruiting that connects coaches and helps college teams find the best athletes for their programs.

Filament

Filament provides wireless sensor networks for the industrial internet.

Flock

Flock provides pay-as-you-fly insurance for drones.

Flow City

Flow City makes out-of-home advertising as easy to plan and buy as online advertising, enabling more independent brands to access a broader media mix.

Flowtify

Flowtify is an Android workflow management system with focus on HACCP reporting for the HoReCa and franchising businesses.

FocusMotion

FocusMotion tracks and translates human movement to reshape our relationship with wearable technology.

Footmarks

Footmarks is transforming engagement in traditional retail with sensors that can detect and interact with consumers.

FreeWire Technologies, Inc.

FreeWire builds advanced technologies that modernize existing infrastructure to deliver accessible, cost-efficient, high-speed power, wherever customers are.

Gankstars

GankStars is a top ranked, mobile-first, multi-platform competitive esports organization.

Gastrozentrale

Gastrozentrale is a state-of-the-art B2B online marketplace for restaurant and hotel supply products.

Goodr

Goodr is a sustainable surplus food management platform that leverages technology to reduce food waste and combat hunger.

Greenfly

Greenfly transforms the relationships of organizations into powerful networks for content creation and distribution.

GroupRaise

GroupRaise helps restaurants host large groups of customers, typically 20-200+, in exchange for donating a % of sales to a charitable cause.

Hammerhead

Hammerhead builds performance products for bicyclists.

Hangar

Acquired by Airmap. Hangar is a platform that powers the capture, processing, and delivery of visual insights to create interactive digital histories of construction sites, infrastructure, and other valuable assets.

Happy Returns

Happy Returns is a technology and logistics company that enables in-person returns for online shoppers.

Homebox

Homebox gives you one single impartial, trusted and transparent view of your home services, so you can make more informed decisions.

Hoxton Analytics

Hoxton Analytics provides cutting-edge IoT computer vision technology for counting and profiling pedestrians accurately, in real-time and without infringing privacy.

Imposium

Imposium automatically puts data into videos to make them feel like they were personally made for each user.

Jiminy's

Jiminy's replaces animal protein with cricket protein, creating a line of sustainable pet food alternatives.

Journy

Journy creates travel plans using recommendations from top chefs, sommeliers, and local experts.

Keemotion

Acquired by Atrium Sports. Keemotion is an automated technology ecosystem connecting the arena for coaches, leagues, and fans.

Keen Home

Keen Home develops proactive hardware, software, and services to enhance your home's core functions. Acquired by ConnectM.

KG

KG Protech provides a hardware-enabled software solution for the next generation of automotive training.

Kinduct

Acquired by mCube. Kinduct develops connected health, fitness and human performance software solutions that help make people better.

Kinetic

Kinetic is an industrial analytics company using wearables to improve worker safety.

Lacuna Diagnostics, Inc.

Lacuna Diagnostics, Inc. is a cloud-based platform that connects veterinary hospitals to board-certified clinical pathologists for rapid diagnostic results

Latch

Latch makes access easier for everyone at a modern building.

LeagueApps

LeagueApps equips sports organizers with the technology, resources and connections they need to succeed.

LISNR

LISNR is a high frequency, inaudible Smart Tone technology; a new communication protocol that sends data over audio.

Lunchio

Lunchio allows you to pay and pre-order your lunch in advance from anywhere.

Lytics

Lytics is a learning system that aggregates consumer data from multiple touchpoints to help brands personalize every user experience.

Medixus

Medixus is a knowledge-sharing platform for African doctors to connect and discuss challenging patient cases together via a secure online app.

Mimica

Mimica develops food spoilage indicators that reduce food waste.

Mission Secure, Inc.

Mission Secure, Inc. is leading ICS cybersecurity company protecting clients in energy, defense, maritime & critical infrastructure from cyber attacks.

MixLab

MixLab is a modern veterinary compounding pharmacy that creates personalized meds and wellness products for pets.

Myagi

By delivering lightweight, easy-to-access lessons, at exactly the right time, Myagi lets sales associates master the customer experience.

Native Pet

Native Pet is redefining pet supplements by harnessing the nutritional power of whole food ingredients to deliver highly effective, clean label supplements.

NOM

NOM uses data, insights and technology to optimize media buys and video performance for brands across social properties.

Oak Labs

Acquired by Verifone. Oak is building the first connected store platform for a software-driven future of retail. Oak Mirror is live in 15 cities worldwide.

Oliver Pets

Oliver Pets is the all-in-one service platform that makes pet parenting more simple and fun.

Owlet Baby Care

Owlet Baby Care is the first baby health monitor that tracks what really matters.

Patientory

Patientory, Inc. empowers end users globally with a secure platform to manage and transfer their health data to achieve actionable insights for improved health outcomes and well being.

Pebble Naturals

Pebble helps shelters save money on drugs by connecting them directly to manufacturers.

Percolata

Percolata uses sensor and sales data in physical retail stores to optimize sales teams.

Perksy

Perksy is an SaaS platform and consumer app that provides marketers with next-gen market intelligence and gives consumers rewards from the brands.

Pet Hospice

Pet Hospice provides comfort and care to both pets and their families when the end of life nears.

Petaluma

Petaluma is a public benefit corporation that formulates sustainable dog nutrition with environmentally-friendly and animal-free ingredients.

petNmind Naturals

petNmind's mission is to enhance the bond between pets and their humans by focusing on quality products, insightful education, simple pet-washing services, and local product delivery, which creates peace of mind for pet parents and a healthy lifestyle for pets.

PetParent

PetParent is a SaaS platform dedicated to facilitating and transacting end-to-end pet adoption, making it easier for both adopters and rescue organizations.

PetPlate

PetPlate is a subscription service that delivers fresh-cooked, vet-designed, human-grade dog food in pre-portioned, microwavable containers.

Planable

Planable simplifies social content creation and the approval process for internal teams and clients.

PlayVS

PlayVS is building the infrastructure and official platform for high school esports.

Popwallet

Popwallet gives brands a new way to reach their audience, using the mobile wallet to turn communication into conversion.

Praxis Labs

Praxis Labs advances diversity and inclusion outcomes through perspective-taking VR-based unconscious bias trainings.

Project Blu

Project Blu is on a mission to revolutionize the pet accessories market and become the global leader for sustainable pet products.

qiibee

qiibee is the global standard for loyalty on the blockchain. Through qiibee's plug & play solutions, businesses worldwide are running and operating loyalty programs on the blockchain in a few hours, while reducing costs and maximizing customer lifetime value.

Quickframe

Quickframe helps brands produce content at the speed of culture by connecting them with original video creators.

Relative Insight

Relative Insight helps brands compare and analyze language to give them a new perspective on their audience, brand, category, or content.

Renegade Brands

Renegade creates next-generation, Sweat X branded sports detergent, stain and odor technologies, specifically engineered to meet the needs of today's high performance sports apparel.

Reply.ai

Acquired by Kustomer. Reply.ai is the bot management platform that powers 1:1 communication at scale. Acquired by Kustomer.

Roommatic

Roomatic is helping hotels handle guest requests, maintain excellent service and tap into new sources of revenue.

Sceenic

Sceenic provides a white label SaaS solution that allows media companies to bring a 'watch together' experience to their viewers.

Scorestream

ScoreStream is a crowdsourcing platform for local sports content.

ScreenCloud

ScreenCloud provides simple digital signage for any screen. The easiest way to get videos, images and social media onto your screen.

Sensible Object

Acquired by Niantic. Sensible Object makes games that combine beautiful things, custom hardware and digital apps into new kinds of play.

Sensing Feeling

Sensing Feeling delivers advanced human emotion-sensing products using AI & Computer Vision to help businesses measure their customers' emotional response in real-world spaces.

Shameless Pets

Shameless Pets works to reduce the environmental impact of pet food through their nutritional, upcycled treats.

She'Kab

She'Kab is a subscription-based carpooling service for women & girls that aims to empower women by providing them with safe, affordable, and reliable transportation solutions.

ShotTracker

ShotTracker is a wearable technology that provides comprehensive real time stats to players, coaches and fans in practice and live games.

Sightworthy

Sightworthy is an on-demand video editing service that takes brands' existing content and turns it into optimized social stories.

SkySpecs

SkySpecs is an autonomous drone solution, creating easier, faster & more efficient ways for enterprises to inspect critical infrastructure.

Smalls

Smalls makes human grade food for cats that's leaves the fillers and mystery ingredients behind.

Smartzer

Smartzer turns branded videos into interactive shopping experiences that drive measurable sales and engagement.

Snapcart

Snapcart provides brands with valuable insights around offline shopping behavior through an app that incentivizes shoppers to upload photos of their receipts.

Snaptivity

Snaptivity captures the emotional, candid moments, we want to change the way fans enjoy live events.

Sniffspot

Sniffspot's marketplace platform connects owners to different outdoor locations, unlocking new spaces for pets.

Sports Innovation Lab

Sports Innovation Lab helps the world's leading sports organizations identify and understand their fans, thereby enabling better fan experiences.

Streamroot

Acquired by CenturyLink. Streamroot enables content providers to increase the quality of online video while drastically improving the economics of OTT delivery.

Sunfolding

Sunfolding is developing new approaches to solar tracking for commercial and utility systems with the first pneumatic tracker, delivering cost and performance breakthroughs to stakeholders across the solar industry.

Swish Analytics

Swish Analytics is a prediction system for sports betting and fantasy sports.

T-REX

T-REX is a leading provider of managed data services and enterprise software for the complex financing of esoteric asset-backed securities and energy project finance.

TAPPP

TAPPP enables access to premium content through innovative prepaid card solutions that serve the evolving needs of today's consumer.

Teralytic

Teralytic's wireless soil sensors and analytics track real-time NPK levels to save time and money, improve soil health, and reduce environmental impact.

The Bark Shoppe

The Bark Shoppe is a premier pet care company specializing in pet grooming. They aim to standardize and certify pet groomers with their flagship grooming school and online training platform.

THE PACK

THE PACK are on a mission to cook-up delicious, drool-inducing plant-based meals for every dog-bowl in the world. A kind that's better for dogs, and their planet too.

Toletta Cats

Toletta® is a "smart" cat litter box capable of detecting early symptoms of common feline diseases, without the stress of a veterinarian visit.

Tonsser

Tonsser is a global platform for the next-generation of youth footballers.

Versus

Versus combines online and offline consumer data to give brands actionable and competitive insight for the African market.

Vidrovr

Vidrovr automatically analyzes companies' large video collections to make content inside the videos discoverable.

Wazi Vision

Wazi Vision provides upcycled, affordable eyewear in Africa.

Wearable X

Wearable X is the future of wellness that brings together design and technology to create a better quality of life through experience and fashion.

Whalar

Whalar matches brands with influential creators to produce authentic content at scale.

Wild Earth

Wild Earth is challenging the status quo of pet food with cultured protein that is good for your pets and the environment.

Winnow

Winnow is on a mission to prevent food waste. They believe that food is too valuable to be wasted and that technology can transform the way we make food.

Woof Together

Woof Together is an innovative startup setting the standards in pet-friendly hospitality by assessing, certifying, and training pet-friendly hospitality businesses.

WSC Sports

WSC Technologies has developed a platform that creates personalized sports videos automatically and in real-time, helping sports leagues and broadcasters to engage fans and monetize their content.

Zero Mass Water

Drinking water is a fundamental human right. At Zero Mass, they make products that ensure that right.